PROFILE
Founded in 1993 in Joinville, SC, Granaço is located in a 20,000 m² industrial park near the main federal highway BR-101. Its current capacity is 600 tons/month for the production of carbon steel alloys, alloy steel, manganese steel, high-chromium white iron and refractory steel. Under the ordering process, we operate in the automotive, cement, railway, mining and machinery and equipment segments.
We take care in everything we do
MISSION, VISION AND VALUES
The corporate philosophy of Granaço
CERTIFICATES
Granaço ISO certificates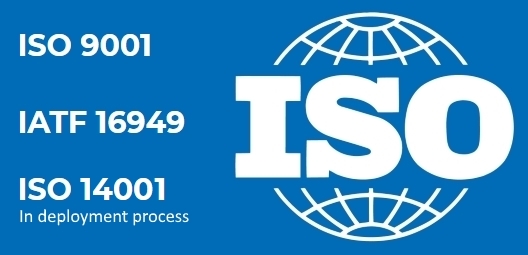 TIMELINE
Learn more about our history and success trajectory
GET IN TOUCH WITH US
Learn more about our products and services. Contact us and request a free quote.